Adventures in Cuba
Feb 15, 2017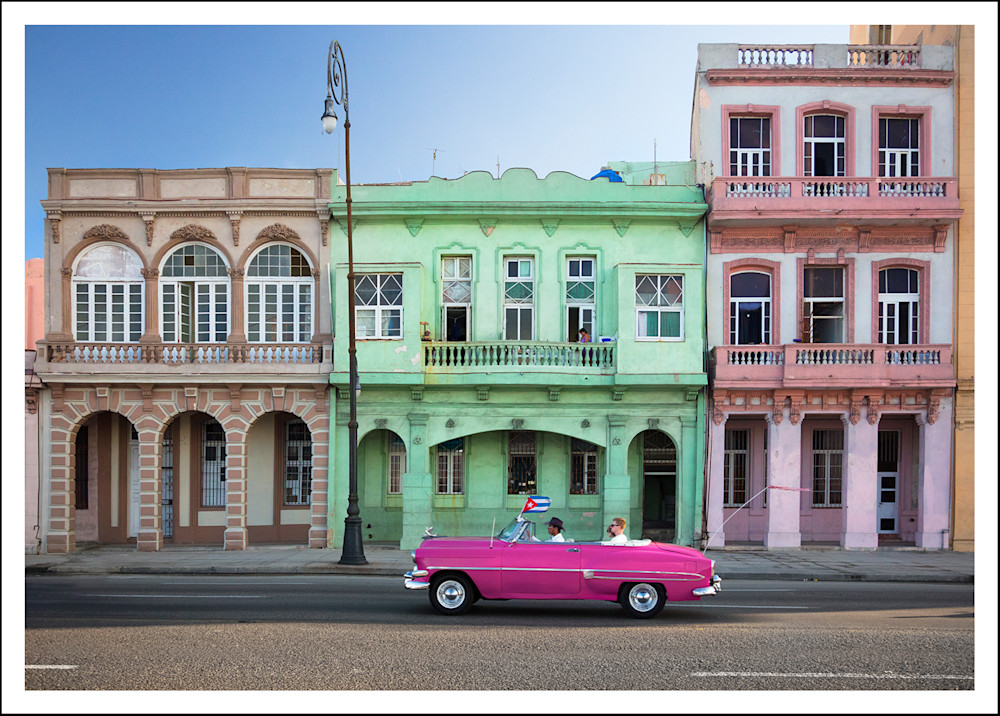 We flew into Havana a week ago, looking to photograph amazing classic cars, and crumbling, colorful architecture. Both my husband Lijah and I wanted to see Cuba before it changed too much. I think half the desire for anyone to travel to Cuba is because of the mystery of it. Its a country that has been completely off limits, and in a sense, completely untouched. We imagine a time warp, the classic cars, and every person with a mojito in one hand and a fat cigar in the other. Neither my husband Lijah, or myself truly knew what to expect when we boarded our plane. One short 45 minute flight from Miami later, and suddenly we were in another country with another language, and experiencing such a different way of life than we are used to.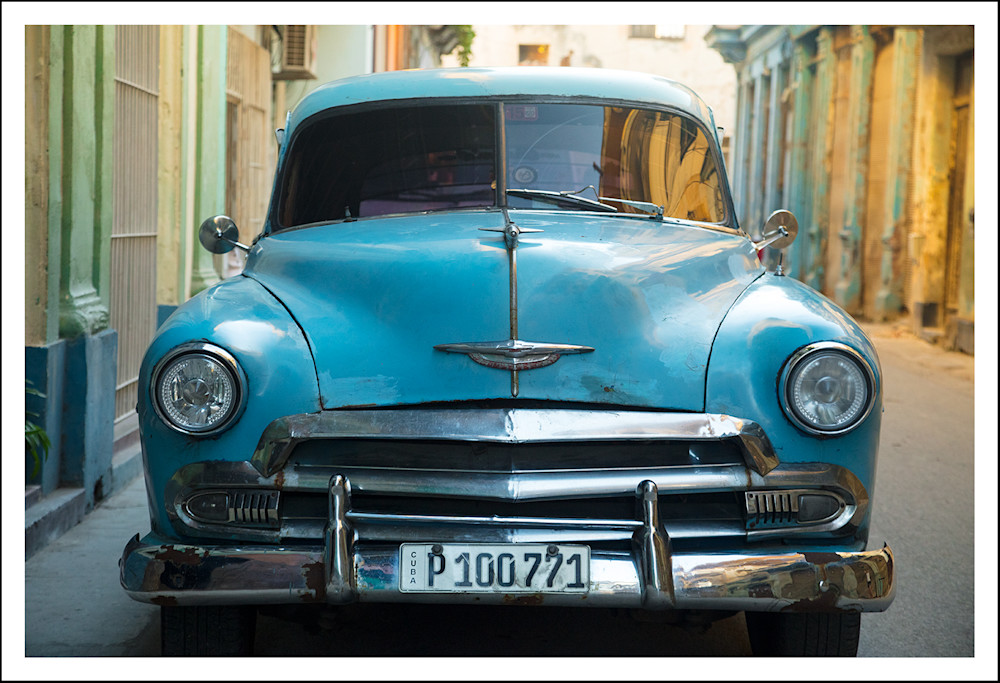 We stayed in a 'Casa Particular', a house where the locals rent out rooms to tourists. It was run by six adorable older Cuban women right in the middle of central Havana. The ladies completely stole our hearts, they were so kind and incredibly patient with the little Spanish we knew, repeating things until they were sure we knew what they meant. They made us breakfast and delicious hand-squeezed pineapple juice each morning before heading out to explore. The streets are full of life— old cars and bike taxis constantly honking to get by, people selling fresh fruit and flowers from street carts, and locals hanging laundry from their balconies to dry. Each day we would get out early, without a preplanned destination in mind, but rather a desire to explore the streets and culture of Cuba. We would walk down every side street we could find until our feet were sore and the light was gone. Havana is beautiful but at the same time can be overwhelming; a sensory overload of people, sounds, and smells. Cuban trumpets can be heard all throughout the city, and the vibrant colors everywhere are enough to make your jaw drop.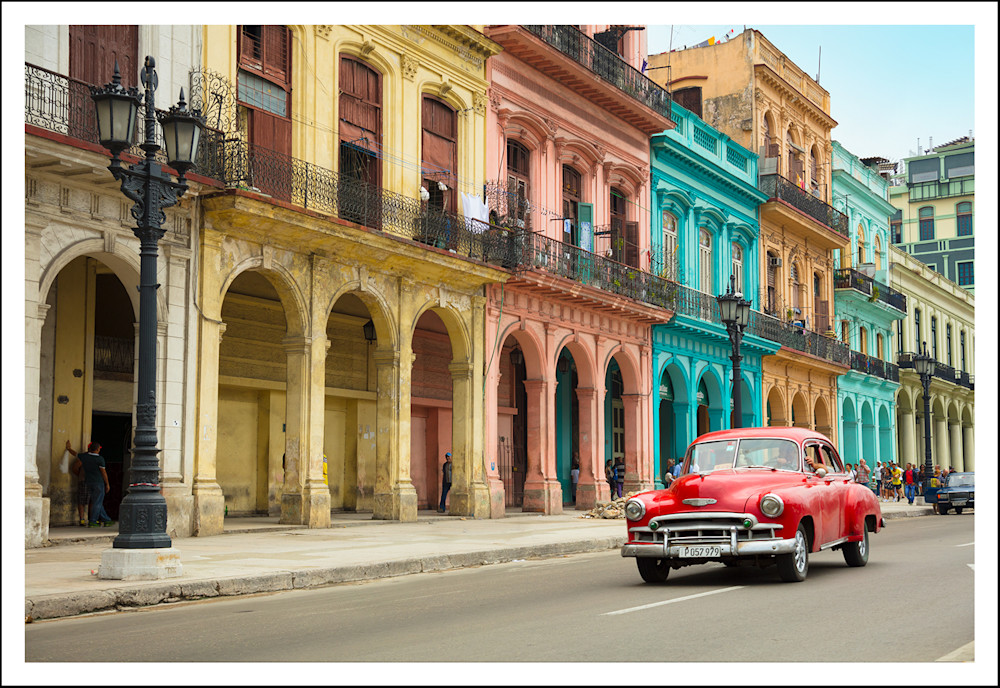 Our favorite experience from the trip was taking a tour of all the sights in a beautiful 1957 turquoise convertible. Our guide was named Miguelito, or 'Little Miguel', as he was the younger brother of his sister who owned their small tour business. He charmed us not only with his humor, but totally infectious smile. We whizzed around the city to different Cathedrals, old hotels originally started by American mafia, and so much more while Miguelito shared his country's history with us, all the while cracking as many jokes as he could fit in. He shared with us the best place to get authentic Cuban mojitos, pick up some cigars for family members, and listen to live Cuban music.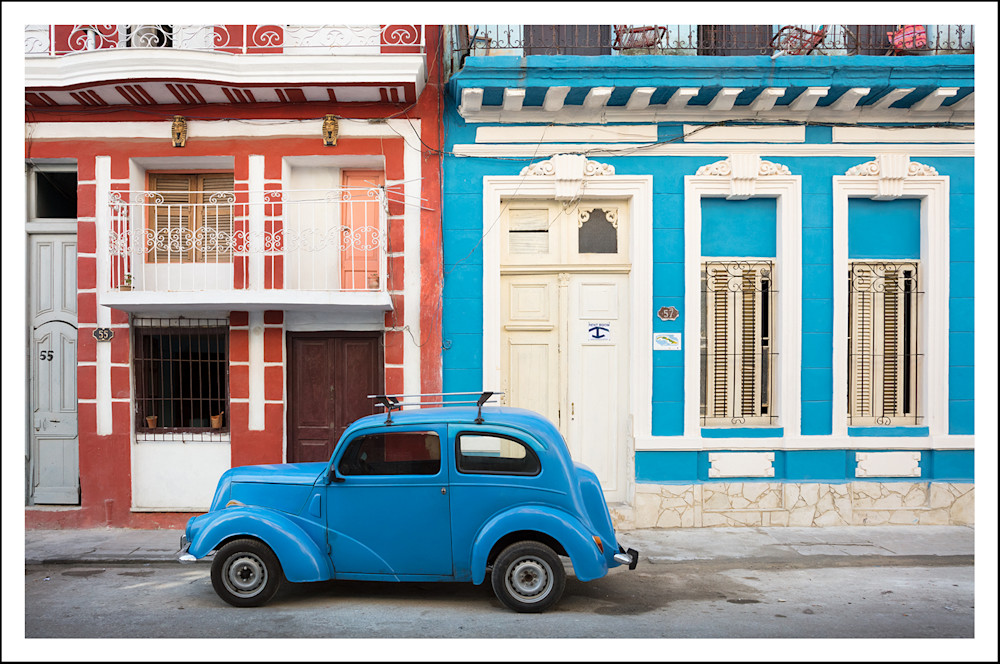 Cuba is beautiful, but it is still very much a communist country. Most of the Cuban people live in extreme poverty. Each person is paid a set wage per month based off of age and gender, an amount that is hardly livable. Because of this nearly everyone on the street is trying to earn a buck or swindle you in some way. Despite the disparity in which the people live in, the Cuban people are very proud of their country and their history. It was a complete honor to experience what life was like there and photograph their beautiful country.
Until next time,
Gabby Hanley